SMILE MAKE OVER
One need not be born with perfect pearly whites ......

Its only a matter of hours in which our expert team can transform your smile and boost your confidence !! Introducing to you our plush, spa-like, multi -specialty dental unit, combining the energies of a lounge with hi-tech dental equipment and only the latest materials and methods to achieve our goal.

BEAUTIFUL SMILES BEGIN HERE !!
Let us help you to let go of all inhibitions and smile your heart's fullest!! We start with a one on one consultation process to understand the patients personality and attitude as a whole followed by a thorough examination and in depth discussion of the patient's expectation of a perfect smile. There are various procedures carried out on your front teeth, either directly by the cosmetic dentist or indirectly fabricated by the laboratories to enhance your smile quotient.

Who is this treatment for?
Smile make-over is for everybody who wants to get a perfect dazzle in their teeth and a sparkling white smile.
Everyone wants to look as pretty as an angel on their special days like engagements, weddings etc. But why not sport a beautiful smile for a birthday or anniversary or a job interview or maybe just about every day?
It is especially for those who have discoloured, chipped, cracked, crooked, gaps between teeth and gummy smiles.
"A smile is the prettiest thing you can wear."

Pre treatment preparation
A detailed consultation should be done with the dentist to understand the importance and value of your smile. Find out the various procedures by which you can improve your smile.

Don't forget to ask your dentist about his / her qualifications in the field of smile design. Your Cosmetic Dentist can also show you before and after image of cases similar to yours, for you to get a better understanding of the final outcome and quality of work.

Professional cleaning of teeth should be done prior to starting any type of procedure whether veneers / braces.

Procedure
The type of the procedure depends on which treatment is needed according to the diagnosis and smile design suggested by your Cosmetic Dentist.

Veneers:
If you are going for veneers ,your dentist will make study models of your teeth so that you can get an idea of what your teeth can look like when the porcelain veneers are in place. Once these models are approved, an appointment can be set up for the actual procedure. Local anaesthesia is generally recommended if there will be tooth preparation to avoid any discomfort. Once the preparation of your teeth is completed your dentist will make an impression of your teeth. This impression will be used by the dental laboratory to create your custom porcelain veneers. Initially your dentist will place the veneers to check that the colour, shape and size is as desired. If they meet all your expectations, the dentist will bond them to your teeth creating your new smile.

Tooth Whitening:
Tooth whitening is the simplest procedure to get a sparkle in your smile. Your dentist will apply either a protective gel or a rubber shield to protect your gums. Bleaching gel is then applied to the teeth. A special light or laser might be used to enhance the action of the whitening agent. The session lasts 10 to 15 minutes. Two or three of these sessions may be required varying from case to case.

Dental Bonding:
This is the quickest way to get the perfect teeth. Your dentist will properly isolate your tooth by using cotton rolls / rubber dam. After that a soft tooth like material is bonded directly to your teeth in multiple thin layers and hardened it with a UV light. This layering is done till the desired shade and shape is achieved. The final result is closest in appearance to that of surrounding natural teeth.

All these procedures can beautify your pearly white smile and by choosing the correct procedure, you can have something to smile about everyday!
Post treatment care
- After care instructions depends from case to case depending upon the procedure chosen to bring about the smile make-over.
- Do maintain a healthy dental regimen by regular Brushing and Flossing.
- Use a soft brush with non - abrasive toothpaste.

Now let the Pictures do the talking
Technology Used
IPS e.max® is made of monolithic lithium disilicate ceramic and delivers outstanding esthetics and precision fit. Know More
Ivoclar Vivadent operates in three product areas. In these three areas we offer dentists and dental technicians products and product systems.. Know More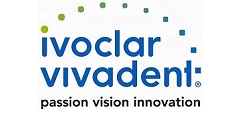 ❮
❯
Tips or Things to remember
-Don't skip your dental visits as designing smile need regular monitoring.
- Maintain oral hygiene by regular brushing twice a day and flossing.
- EVisit your dentist every 3 - 6 months.
- Eat healthy foods like green vegetables, fruits and dairy products like milk, cheese.
- Drink plenty of water before and after meals so the unwanted food particles are flushed out.
- Limit the consumption of acidic foods and beverages like tea, coffee, fizzy drinks.
- Limit the consumption of sticky foods like pizza, candies, chocolates etc.
- Avoid biting finger nails, pens cap, pencils etc and avoid using your teeth to open bottles or to tear packets.