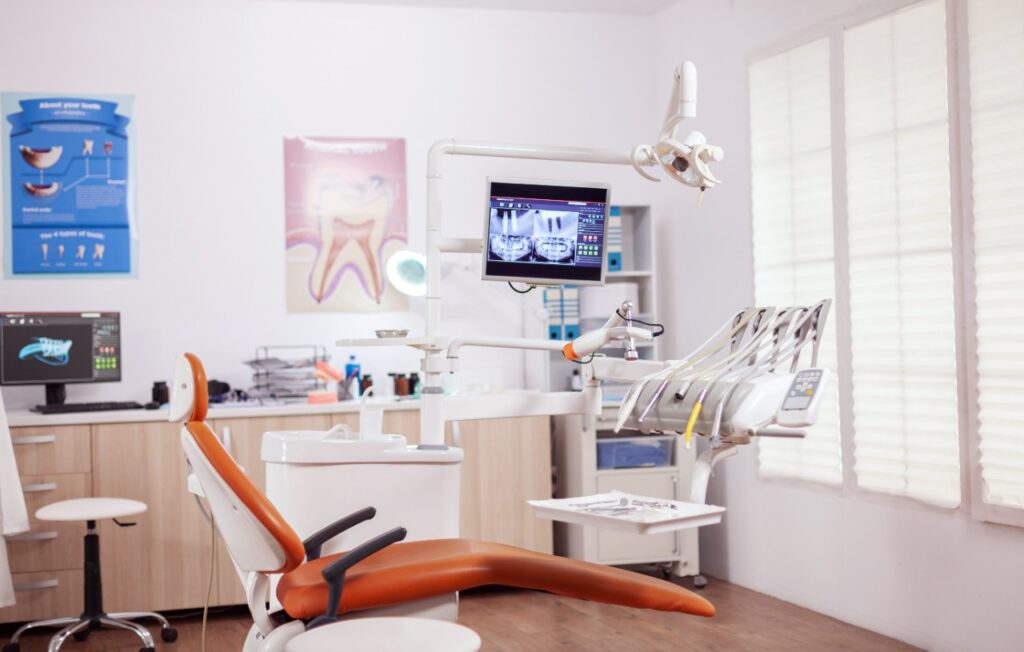 When you put your health in the hands of a professional, you are entitled to expect top-notch services and care. There are many practices claiming to be the best dental clinic in Bandra West. Sadly, many of them fail when it comes to actually deliver their promises. But that doesn't mean you can compromise on the kind of dental care you receive, especially considering the money you spend.
All these reasons make it important, albeit difficult, for you to find the best dental clinic in Bandra West. We know it's not easy, but we can help. Read on to find out why and how you should choose the best dental clinic in Bandra West.
Why Choose the Best Dental Clinic in Bandra West?
Many people tend to go even for years without going to a dentist. This might be due to budget issues, fear or just the belief that their teeth are always healthy. Some people even believe that they only need to visit a dentist if their teeth start to hurt! But whatever the reason is, not visiting the dentist at least twice a year is detrimental to your oral health. This is why you need to choose the best dental clinic in Bandra West for your needs. Your dentist should be a long-term part of your life, so choosing the right one is important. Here are some reasons why you need to assign your dental care to the best dental clinic in Mumbai.
Early Prevention
Just as the saying goes, prevention is always better than cure in dentistry too. It's always better to get a tiny cavity early instead of waiting for it to worsen and need a root canal. This is only possible with early detection.
Wear and Tear Correction
Plaque build-up, stains, chipped teeth– all these issues that pop up over time can be corrected with regular checkups.
Bright Smiles
While brushing and flossing regularly does help to a point, your teeth can start dimming or yellowing in hard-to-reach places over time. This is to be corrected.
Hidden Issues
While your teeth might look bright and healthy on the outside, only a professional can identify the problems that lurk beneath your gums. They can even indicate serious health threats.
Bleeding Gums
Bleeding gums are not a common issue as many people seem to think. Your gums start bleeding when there is serious plaque build-up under them. So if you start noticing blood in the sink when you brush, it's time for a checkup.
Tooth Loss
Tooth loss is not always a possibility. Brushing and flossing regularly is a good way of reducing the chances of this happening. Another thing to do is regular checkups with your dentist. They can provide you with professional cleanings, exams and fluoride treatments to help.
How to Choose the Best Dental Clinic in Bandra West?
Now that it is clear why you need to settle on a regular dentist, it's time to choose the right one. Choosing the best dental clinic in Bandra West is no easy job. But by checking the following list, you can get an idea of how to proceed.
Quality Care
The best dental clinic in Bandra West should be safe, efficient and technologically up-to-date. The staff should be qualified, comforting and professional. Unless every service you receive is top-notch, don't settle on something less.
Specialized Treatments
Your specific needs should be met with expert care. Accurate diagnoses, individual treatment plans and expert care for even the rarest issues should be available. They should be transparent and informative about treatments, timings and prices.
Patient Centric
The right dental clinic will always ensure that you come first. Patient experience should be of utmost priority. Whether it be in the interactions, the treatments or the place as a whole– you should be able to feel comfortable.
Expert Specialists
Any practice claiming to be the best dental clinic in Bandra West should be able to give you specialized experts for various purposes. Areas such as pediatric dental care, cosmetic dental care and other kinds must be considered.
Proven Accreditation
Ensure that the clinic has accreditation certificates to evaluate its capability and credibility. You can also go through online ratings and reviews from previous or existing patients to get an idea of how your experience there would be.
In a nutshell, if you want to choose the best dental clinic in Bandra West, you need to do a bit of hard work. But a dentist should be a long-term, preferably lifelong, partner to you. It is only then that they can truly know your teeth and provide them with the best care. If you're on the lookout for the best dental clinic in Bandra West, then we suggest you give Dr Krinita Motwani dental clinic a call!