DIGITAL X-RAYS
---
The advent of advanced digital x- rays and imaging has reduced exposure to radiation and time consumed, thereby increasing ease of diagnosis and patient comfort.
WHO IS THIS TREATMENT FOR?
Digital x-rays are advised for those areas of decay that may not be visible with an oral examination especially small areas of decay between teeth, helps in the preparation of tooth implants, braces, dentures or other dental procedures, a dental infection which is at the root of the tooth / between the gum and a tooth like an abscess and for the other abnormality like tumours, cysts etc.
1. PRE TREATMENT PREPARATION
A detailed consultation should be done with the dentist to understand why an X-ray is needed to know the status of the affected tooth. After your all questions are answered then a dentist takes an x-ray to start the required procedure.
2. PROCEDURE
Dental x-rays require no special preparation. At the dentist's office you will sit in a chair,the x-ray machine is positioned alongside your head to record digital images of your mouth which are available for perusal immediately.
3. POST TREATMENT CARE
There is no such post – treatment after an X-ray.
NOW LET THE PICTURES DO THE TALKING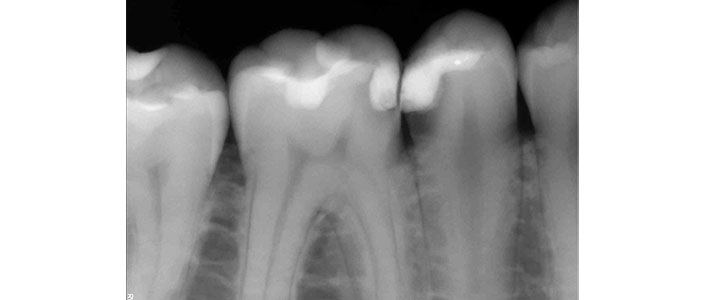 DENTAL TIPS OR THINGS TO REMEMBER
– Maintain oral hygiene by regular brushing twice a day and flossing.
– Visit your dentist every 3 – 6 months.
– Eat healthy foods like green vegetables, fruits and dairy products like milk, cheese.
– Drink plenty of water before and after meals so the unwanted food particles are flushed out.
– Limit the consumption of acidic foods and beverages like tea, coffee, fizzy drinks.
– Limit the consumption of sticky foods like pizza, candies, chocolates etc.
– Avoid biting finger nails, pen's cap, pencils etc and avoid using your teeth to open bottles or to tear packets.